Top 5 reasons why you should never buy a lead list again.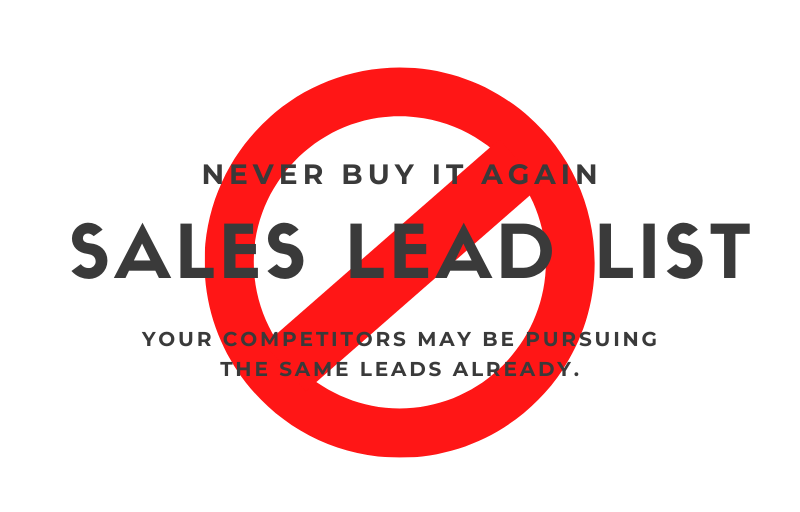 Not up to date – new movers databases aren't updated in real-time. By the time your marketing piece gets to the homeowner, they've already been living in their home for a least a month.
Not exclusive – the list is sold to hundreds of companies that are targeting homeowners at the same time repeatedly.
Not cost-effective – it costs a lot of money to send out direct mail in high volume.
No agility – lead lists have the same old leads that you cannot use to micro-target or segment effectively.
No follow-up – list companies and new movers databases are usually a one shot deal. You cannot easily retarget
or participate in drip marketing methods.